AGMA Learning
Online Video Courses
Gear Failure Analysis, Detailed Gear Design, and Gearbox CSI: Gears Only are intended to provide an experience that closely resembles the courses that are offered in the Face-to-Face format. You will have 60 days to complete the course, pass the course assessment, and receive your certificate.
Basics of Gearing Online Video Training

Includes Credits

This course provides a solid and fundamental understanding of gear geometry, types and arrangements, and design principles. Starting with the basic definitions of gears, conjugate motion, and the Laws of Gearing, those attending will be given the tools needed to understand the inter-relation and coordinated motion operating within gear pairs and multi-gear trains. Basic gear system design process and gear measurement and inspection techniques will also be explained. In addition, the fundamentals of understanding the step-wise process of working through the iterative design process required to generate a gear pair will be reviewed, and attendees will also briefly discuss the steps and issues involved in design refinement and some manufacturing considerations. Also, an explanation of basic gear measurement techniques, how measurement equipment and test machines implement these techniques, and how to interpret the results from these basic measurements will be covered.

Who Should Attend:

Although the Basic Course is designed primarily for newer employees with at least six months' experience in setup or machine operation, it has proved beneficial to quality control managers, sales representatives, management, and executives.

Expected Student Learning (Course Level) Outcomes:

Describe the "Law of Gearing," conjugate action and specifically, involute profiles

Review the various definitions and terms used in gearing

Identify the function and operation of all gear arrangements

Appraise preliminary design considerations and the gear system design process

Explain practical gear measurement and inspection techniques, tools and equipment

Recognize "Best Practices" regarding gear system design

Discuss some of the new and automated gear design systems

1.3 CEUs


William Mark McVea Ph.D., P.E.

President and Principal Engineer, KBE+, Inc

Dr. William Mark McVea, P.E., is currently President and Principal Engineer of KBE+, Inc. where he and his team design and develop complete powertrains for automotive and off-highway vehicles. His experience includes positions within the mechanical drive and powertrain industry. Chief Technology Officer for an industry leader in the design and development of patented powertrain engineering technology used primarily in the automotive industry; Professor of Vehicle Dynamics and Powertrain Sciences in the Mechanical Engineering Department at the Rochester Institute of Technology; and adjunct professor at Purdue University in their Automotive Sciences Department. He was also formerly a manager of the CAE group within a tier-one powertrain supplier to global automotive markets, a consulting engineer in vehicle dynamics, and a project manager of traction systems for off-highway vehicles. In addition, he has extensive publications on transmission systems, automated design assistant systems, knowledge systems and knowledge based engineering in general. He also holds or is listed as co-inventor on numerous patents related to mechanical power transmissions. Dr. McVea holds a B.S. in Mechanical Engineering from the Rochester Institute of Technology, a Ph.D. in Design Engineering from Purdue University and is a licensed Professional Engineer.

$i++ ?>

External Spur And Helical Gear Mesh Contact Analysis Video Training

Includes Credits

This online seminar will calculate and demonstrate the effect that shaft bending, torsional windup and tooth deflections have on loaded tooth contact on various configurations of parallel shaft spur and helical gearing. With the loaded tooth and shaft deflections identified in real life examples, tooth helix and profile modifications will be developed that, when properly manufactured and applied, will significantly improve loaded tooth mesh contact to support realistic load distribution factors used in rating of parallel shaft spur and helical gears. The process involves the application of commercially available software that models the loaded gear mesh in FEA. This evaluation and corrective action will promote optimization of power density with predictable fatigue life.

Who Should Attend:

Engineers looking to get a better understanding of gear mesh contact analysis

Expected Student Learning (Course Level) Outcomes:

1. Discuss and review how loaded tooth and shaft deflections impact tooth mesh contact.
2. Learn how to apply commercially available tooth mesh FEA software to model and calculate predicted load distribution factor Km for a gear drive.
3. Determine corrective helix and profile modifications to counter act tooth deflections, improve Km and optimize power density of modeled gear drives

0.3 CEUs


Terry Klaves

Engineering/ Retired

Terry Klaves semi-retired from the Milwaukee Gear Division of Regal Beloit in 2017 after 45 years of work in the gearing industry with four different companies, positions varying from gear engineer to VP of Engineering and responsibilities including gear design, optimization, manufacturing and Quality Assurance. He has a passion for solving gearing related problems and continues to serve the gearing industry as part time consultant and trainer for AGMA, in addition, he is Chairman of the AGMA TC-60 Committee, contributing to development of ISO gearing standards. Terry graduated with a BS-Engineering in 1976 and a MS-Engineering from UW-Milwaukee in 1981 and enjoys sharing his knowledge and passion for gears through formal consulting and training activities.

$i++ ?>

Gear Failure Analysis Online Video Course

Includes Credits

In the Gear Failure Analysis online video training, you will examine the various types of gear failure, such as overload, bending fatigue, Hertzian fatigue, wear, scuffing and cracking. Possible causes of these failures will be presented, along with some suggested ways to avoid them. 2.0 CEUs

Taught by expert gear failure analyst, Robert Errichello, P.E., of GEARTECH, students get the experience of the course through 11 segments consisting of a total of 10 hours of in-depth discussion of gear failure modes and supporting training documents. Gear Failure Analysis teaches students the causes of gear failure and how to prevent it from occurring. Avoiding gear failure can save thousands of dollars in repair costs!

In AGMAs Gear Failure Analysis online video training, you will examine the various types of gear failure, such as overload, bending fatigue, Hertzian fatigue, wear, scuffing and cracking. Possible causes of these failures will be presented, along with some suggested ways to avoid them.

Bob Errichello uses a variety of tools and methods lectures, slide presentations and Q&A sessions to give you a comprehensive understanding of the reasons for gear failure. The video presents a vast amount of knowledge not available elsewhere and is presented in a clear, well organized and easily understood manner.

Through generous support from the AGMA Foundation, AGMA has recorded the popular Gear Failure Analysis live course for wider availability.

2.0 CEUs

Robert Errichello

President, GEARTECH

Robert Errichello heads his own gear consulting firm, GEARTECH, and is founder of GEARTECH Software, Inc. He is a registered Professional Engineer who holds BS and MS degrees in Mechanical Engineering and a Master of Engineering degree in structural dynamics from the University of California at Berkeley. Mr. Errichello helped to introduce the world's first gearing standard for wind turbines and is very active in AGMA standards development and nomenclature. He has extensive teaching experience and has taught college courses on machine design, fracture mechanics, vibration, and material science. He has over 40 years of industrial experience, is author of more than 60 articles on design, analysis, and application of gears, and has written three widely-used computer programs for the design and analysis of gears. Mr. Errichello is a recipient of AGMA's prestigious Lifetime Achievement Award and an expert in Failure Analysis.

$i++ ?>
| Access Date | Quiz Result | Score | Actions |
| --- | --- | --- | --- |
Search for Content by Category.
Coming up next!
Basic Training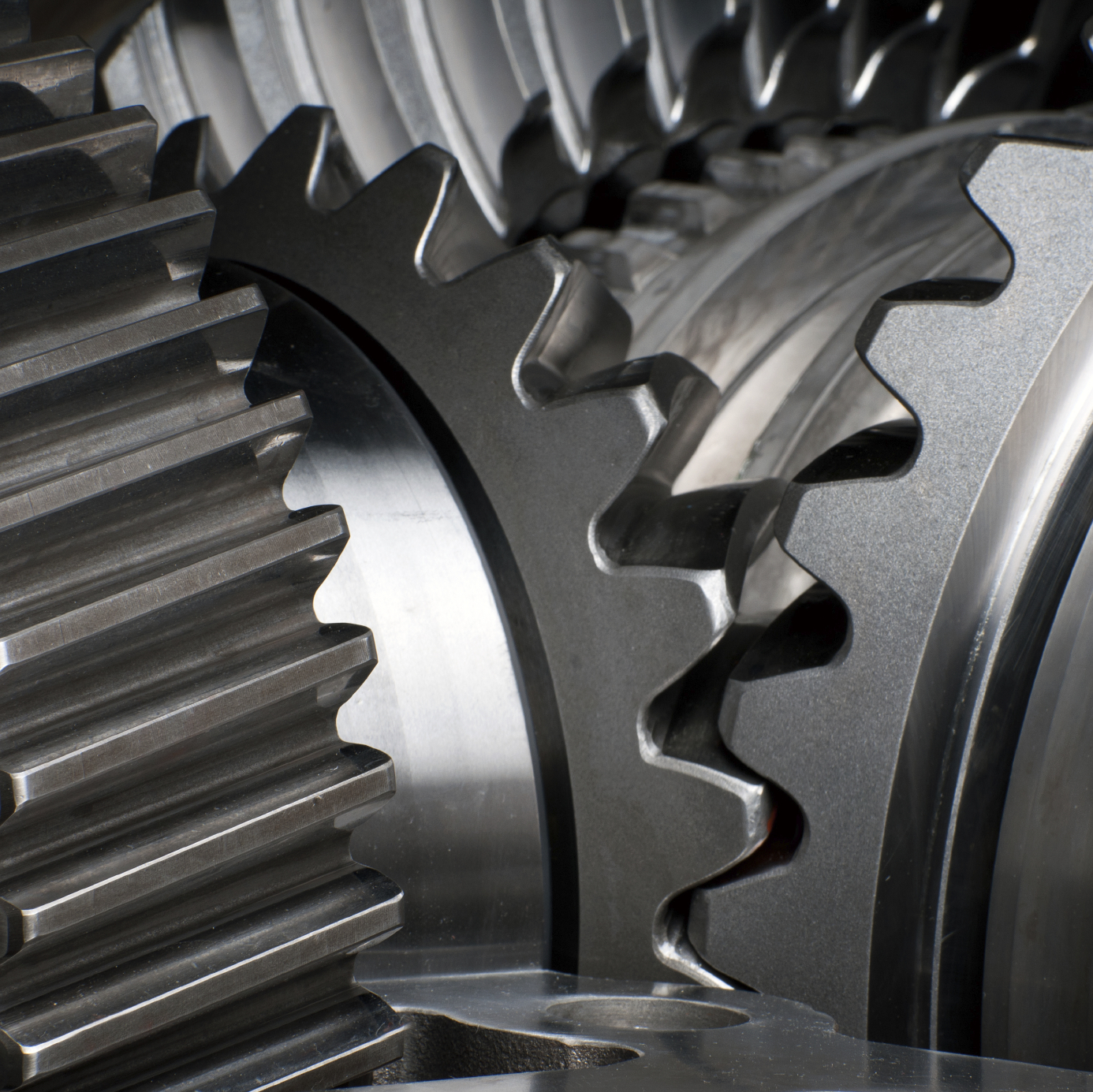 September 21-25, 2020
Chicago, IL
2020 Education Catalog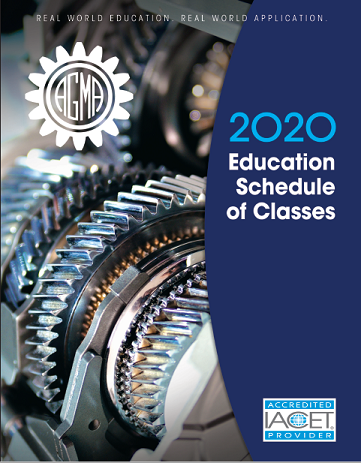 AGMA Intellectual Property
All education content is copyrighted by AGMA or AGMA Instructors. Reproduction beyond course use is strictly prohibited without the written consent of AGMA. If you have any questions regarding this statement, please contact Casandra Blassingame, Vice President, Education Services at blassingame@agma.org.
AGMA Foundation
The AGMA Education Department would like to thank the AGMA Foundation for its support. Several of the AGMA education courses in all formats have been made possible by the generous contributions by the Foundation. Our joint efforts to create and innovate results in membership added value for you!

For more information on the foundation and how you can contribute, please visit the foundation website at https://agmafoundation.org/.